SYLVAFIX
PRODUCT INFORMATION
---
GENERAL DESCRIPTION
SylvaFix is for use when installing Junckers solid hardwood floors with clips.
The adhesive is only to be used at the floorboard ends. Never apply the adhesive to the longitudinal side of the floorboards, except for floorboards placed in the last row up against the wall.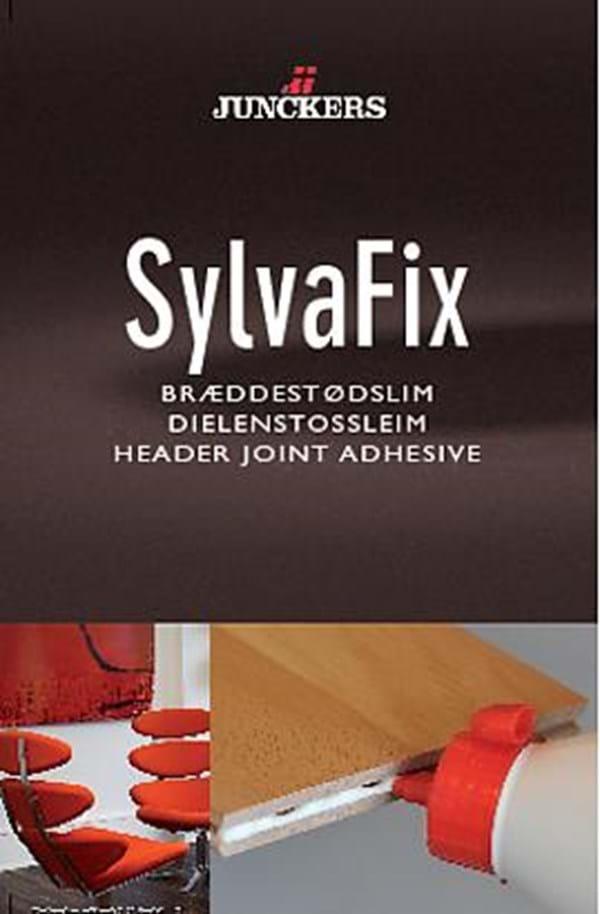 ---
PRODUCT DESCRIPTION
Product:
1-component, moisture resistant PVAc dispersion in class D3, according to EN204/205.
Package size: ¾ litre.
Appearance: White liquid.
TECHNICAL DATA
Coverage:
3-4 g per floorboard end. The content of one bottle is sufficient for a floor area of 50 m².
Open time: Maximum 5 minutes at 20 °C and 50 % RH.
Temperature range:
The adhesive must not be exposed to temperatures below 0 °C or above 30 °C. Application temperature from 10 °C to 30 °C.
Cleaning: Adhesive which has cured can be removed by using ethanol.
Storage: Lasts 6 months in unopened packaging at 10-20 °C.