Oak - Hexparket
Hexparket - Oak hardwood shaped like a hexagon
An apperance based on nature's own perfect pattern.
Oak is a hardwood species characterised by being hard-wearing and therefore very suitable for flooring.
The wood has a warm and golden glow, an interesting grain structure and over time the natural ageing gives the wood an authentic appearance.
Choose the look of the wooden floor: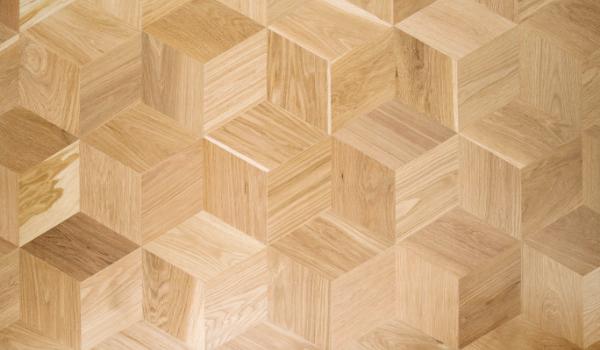 Harmony
This grade has a natural look with more colour and structural graining variation between the individual tiles. Medium sized knots and fine hairline splits occur to some degree.
Harmony thickness x width
20,5mm × 370mm
Harmony surfaces
Untreated
Make sure you choose the right colour!
Since colours are difficult to reproduce online, the actual colour on a wooden floor can vary from the colour shown on the screen. We thus always recommend ordering a free physical sample before placing the order. Junckers accepts no liability for possible deviations.
Let's communicate
I understand that by filling out this form, I agree to receive e-mail messages from Junckers and can unsubscribe at any time. I accept Junckers privacy policy.